---
"Natural Healing with Herbs for a Healthier You"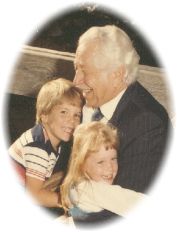 THE BENEFITS OF THE USE OF DAUCUS CAROTA - CARROT
IN HERBAL PREPARATIONS

PERSONAL EXPERIENCES WITH DAUCUS CAROTA - CARROT
My experience with Queen Anne's Lace (Wild Carrot) is quite limited, but I have observed it blooming in one spot in particular, next to a roadside, close to a fast running year round stream. It blooms in July, after the Yarrow is finished blooming. The location is in the California Sierra Nevada Foothills at an altitude of about 1,000 ft. above sea level.

The Garden Carrot, is a favorite of mine, I like juicing it on a regular basis and am including some of my favorite juice and raw recipes using them. This first recipe is for a raw food carrot cake, and raisin frosting from Nomi Shannon's book, "The Raw Gourmet"

Very Carrot Cake
½ cup raisins, soaked 20 minutes
½ cup dried apricots, soaked 20 minutes
2 cups pecans or walnuts
2 tablespoons pine nuts
1 ½ cups coconut
½ teaspoon cinnamon
Pinch nutmeg
Pinch clove
1 teaspoon Chinese 5-spice powder *
6 cups carrot pulp
1 ½ cups date pieces or chopped dates

*(Chinese 5-spice powder is an aromatic blend of cinnamon, cloves, fennel seed, star anise and Szechuan peppercorns- imparts distinctively Asian flavor to the dish)

This tasty desert makes enough to serve a crowd and keeps well for several days. Calling it cake is stretching a bit. It is dense and moist and chewy, more the consistency of fudge than cake. But whatever it is called, it will certainly satisfy your sweet tooth.

Make the carrot pulp while the fruit is soaking. You may drink the carrot juice; you will be only working with the pulp in the recipe. Soak the raisins and apricots in two separate bowls. In a food processor, combine the pecans and pine nuts; process until uniformly fine. Add the coconut and pulse a few times until mixed. Add the cinnamon, 5-spice powder, cinnamon, nutmeg, and cloves and pulse until mixed; set aside.

In a heavy duty juicer, using a blank screen, alternate putting the carrot pulp, raisins, apricots and dates through the machine and into a bowl. Knead this mixture with your hands until the ingredients are evenly combined. Add the nut mixture a little at a time, kneading it in. Firmly pack the mixture into a form pan or mold, this recipe is large enough to use several small molds or containers or put it in two 8-inch (20 cm) layer pans and make a layer cake with Raisin Frosting Yields 8 cups

Raisin Frosting

1 cup raisins, soaked 1 hour
1 cup apple juice
1 tablespoon flaxseed oil ½ teaspoon
Pinch Cinnamon
1tsp. Psyllium

In a small bowl combine the raisins and apple juice; let soak 1 hour; drain, reserving soak liquid. In a blender, combine the raisins with enough of the reserved soak liquid to allow the blender to blend. When the raisins are very smooth blend in the oil then the vanilla and cinnamon. Add the psyllium slowly. Blend thoroughly, then let the mixture thicken for 30-60 minutes in the refrigerator before using. Yields about ½ cup.

This recipe is from Dining in the Raw

Carrot Hummus Loaf

3 cups raw chickpea hummus (soak peas 12 hours and make up hummus with
2-4 cloves of garlic, ½ cup of water, ¼ to ½ cup tahini,
2 Tablespoons liquid aminos, ¼ cup lemon juice,
4 Tablespoons chopped parsley and 2-4 Tablespoons olive oil)
2 large carrots, finely shredded
1 stalk celery, minced


Combine hummus, carrots and celery to form a loaf. Garnish with minced celery


Sun Garden Burgers

3 tablespoons flax seeds, ground (use coffee grinder, powder)
6 tablespoons water
1 cup carrot pulp (drink (chew) the juice
1 cup of sunflower seeds, ground
½ cup finely minced celery
6 tablespoons finely minced onion
2 tablespoons finely minced parsley
2 tablespoons finely minced red pepper
2 teaspoons liquid aminos

These burgers are delicious served in a cabbage leaf bun. Fold a cabbage leaf over the burger with any condiments you like or cut a few squares of cabbage from the large leaves and place the burger in between them.

In a blender, combine the ground flax seeds and water, blend thoroughly. Immediately pour mixture into a bowl and set aside (Rinse the blender container immediately before the mixture left in it hardens and becomes difficult to wash out.)

In a medium-sized bowl, thoroughly mix the carrot pulp, sunflower seeds, celery, onion, parsley, red pepper and liquid aminos. Add the flax seed mixture and mix thoroughly. Add more water if necessary so that the mixture can be formed into patties. Form into six-½ inch (1 cm) thick patties. Place immediately in the dehydrator and dehydrate the burgers for 4-8 hours, leave them in the sun until warm or place them in a warm oven 10-15 minutes. Makes 6 patties

For a more artful presentation, squiggle Sofrito Dressing (see below) on the plate. Top the dressing with mixed baby greens, sunflower and buckwheat spouts. Place the burger in the center and add a dollop of Pomodoro Sauce (See below also).


Sofrito Dressing Soup - Dressing - Sauce

2 cups crushed seeded tomatoes½ teaspoon ground cumin
(5 medium-sized tomatoes)Pepper to taste
1 clove garlic, chopped1-2 teaspoons extra virgin olive oil (optional)
2 tablespoons chopped onion
2 tablespoons chopped parsley

Sofrito is a highly flavored vegetable base used in Hispanic soups and stews. This is an adaptation of a cooked recipe. Feel free to adjust the seasonings to suit your taste, adding basil and oregano for an Italian flavor; cayenne or hot sauce and cilantro for a Mexican one.

In a blender or food processor, combine the tomatoes, garlic, onion, parsley, cumin, pepper and oil. Blend briefly to combine the ingredients, leaving the soup chunky. Serves 1-2


Pomodoro Sauce

4-6 tomatoes, seeded and diced
¼ cup fresh basil, silvered
Pinch of sea salt
Additional fresh basil, to taste

In a colander put the tomatoes and slivered basil. Drain for 2-3 hours. Place the mixture on a plate and toss with the salt and additional basil. Serves 2-3

This recipe comes from RAW The UNcook Book by Juliano

Cole Slaw

2 cups of purple cabbage, shredded
1 large unpeeled cucumber, diced
1 large shredded carrot
¼ cup shredded onion
1 ½ Tablespoons cumin seeds
1 ½ teaspoons ground cumin
3 ½ Tablespoons fresh-squeezed lemon juice
½ cup diced tomatoe
3 Tablespoons Nama Shoyu
or 1 teaspoon Celtic Sea Salt
1/3 cup olive oil
1 Tablespoon minced garlic

Combine all ingredients in a serving bowl. Mix and serve


Dr. Walker has 87 juice formulas in his book, and 54 of those formulas have carrot juice in them and list it as the main ingredient: One formula I have found useful for my family and friends is Formula # 40 which calls for 9 oz. Carrot Juice, 5 oz. Celery Juice, and 2 oz. Parsley Juice. He lists this formula as useful in working with various conditions including:

Albuminuria
Biliousness
Brain Tumors
Catalepsy
Cararacts
Cystitis
Deafness
Diabetes
Diphtheria
Dropsy
Dysuria
Elephantiasis
Encephalitis
Enuresis
Epilepsy
Erysipelas
Gall Bladder Trouble and Gallstones
Gonorrhea
Gout
Gravel
Hay Fever
Impotence
Infantile Paralysis
Insanity
Jaundice
Kidney Trouble
Leucorrhea
Liver Trouble
Multiple Sclerosis
Nephritis
Nervousness
Neuralgia
Neurasthenia
Neuritis
Orchitis
Paralysis
Paresis
Peritonitis
Pleurisy
Prolapsus
Phlebitis
Pyrosis (Heart-burn)
Renal Calculus
Sciatica
Scrofula
Sexual Diseases
Smallpox
Sterility
Toxemia
Tuberculosis
Tumors (in Brain Bones Liver & Uterus)
Uremia

This formula provides help in a lot of different areas.


CARROT
by Norma Hook