---
"Natural Healing with Herbs for a Healthier You"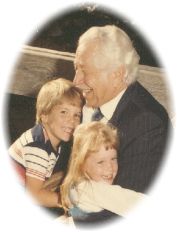 THE BENEFITS OF THE USE OF APPLES
IN HERBAL PREPARATIONS

KNOWN HERBAL FORMULAS OF APPLES
When it comes to apples, there are not very many formulas lurking around with a whole fresh unpeeled apple in them. The apple is the formula. Its many constituents make a magical brew for good health, without needing help from any other substance. However, different forms of the apple show up in formulas now and then.

Apple juice in the freshly pressed form can be used countless ways for elixirs. Any powdered herb that is difficult to take for an adult or child can be mixed with apple juice to help it go down. In a formula designed for children, apple juice is combined with the berries of Alder, (Black prinos verticullatus). This makes a pleasant tasting and effective elixir to expel worms.

Dating back to at least the 1600's, there is a recipe for an ointment for rough skin. This is made with apple pulp which has been scraped from the apple. It is then combined with lard and rosewater.

Most of apple's use is as the single ingredient. Even with a juice fast, apple juice is to be consumed exclusively for the three days with the exception of the morning prune juice. In his book, "Back to Eden," Jethro Kloss recommends an exclusive diet of fresh apples to do the body much good.

Don't fault the apple as unfriendly. It can play nice with others if it has to, but does much better as an only child.
APPLES
by Anna Lovett-Brown