---
"Natural Healing with Herbs for a Healthier You"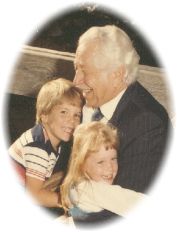 THE BENEFITS OF THE USE OF COMFREY
IN HERBAL PREPARATIONS

KNOWN HERBEL FORMULAS OF COMFREY
Dr. Christopher's Book, "School of Natural Healing" lists many ways to use comfrey. I will not attempt to list entire formulas in this paper, but will give a brief description of them. These formulas can be found on pages 338 through 343 of his book.

Dr. Christopher gives formulas that will make liquids for the following ailments: coughs, sore throats, slight hemorrhage, lung problems, tuberculosis, anemia, asthma, bronchitis, debility, pleurisy, pneumonia, sprains and swellings, and various skin diseases. These are all formulas that combine comfrey with other healing herbs, according to the purpose of the formula. Some of these formulas are taken orally, and others are to be use in fomentation.

In addition, Dr. Christopher's famous Burn Paste recipe is made of comfrey leaves and flowers, lobelia powder and honey and wheat germ oils.

My favorite recipe is for BF&C, which is bone, flesh, and cartilage. I make this recipe, which combines comfrey with 8 other herbs. It can be made into a very concentrated infusion and then used as a fomentation. I often make it with olive oil as the menstrum, and then use that oil as the base for ointment.

Dr. Christopher's Antiseptic Tincture also has comfrey in it.

Comfrey Combination is a bulk laxative formula. It combines comfrey, goldenseal, slippery elm, and aloe vera to use their various demulcent, vulernary, laxative, astringent, and antiseptic properties.

A Comfrey/Calendula Skin Healing Salve recipe was found in a book on making herbal preparations. It contains comfrey root, calendula flowers, slippery elm, olive oil, beeswax, tincture of Benzoin, and Vitamin E.
COMFREY
by Janet Ollman