Are you looking for for healthy vegan or vegetarian recipes? We have put together a number of tasty recipes that you can make at home to enjoy.

Not only are they good, but they are good for you!

We hope that you enjoy these as much as we do. If you have a favorite dish, please share it with others (see below).

Feel free to print these recipes out and add them to your menus!
This area is here for YOU to submit your own favorite healthy recipes. We will review them and maybe even add them to the site or feature it in our newsletter for others to enjoy. We look forward to tasting your dishes. Recipes should follow
Dr. Christopher's Mucusless Diet
.
Note: If you give us your name in the Recipe, you will get credit for it. We will use your first name and last initial.
(ie... Lindsay W. from Spanish Fork, Utah.)
Please use the following format:
Dish Name
Ingredients
Directions
Servings
Personal Comments about the recipe that you want to share. (Optional)
---
"Natural Healing with Herbs for a Healthier You"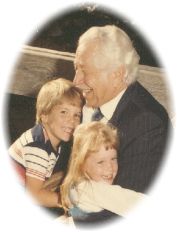 Do you want to eat healthier, but you're not really sure how?
Click here
for some ideas on what to use instead of sugar, eggs, flour & Crisco in your recipes.