---
"Natural Healing with Herbs for a Healthier You"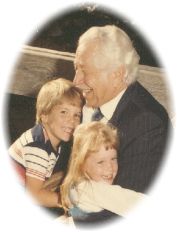 This section features in-depth herbal theses from the graduates of the School of Natural Healing. You can learn the history, location, chemical constituents, medicinal qualities, contra-indications, known herbal formulas and dosages and applications of any particular herb that is in this section. Each thesis also has the author's personal experience with that herb.
All work is copyright by the author and The School of Natural Healing. You must obtain permission from both the author and The School of Natural Healing if you want to re-print or re-use any thesis or portion of any thesis is any manner, including, but not limited to, electronic format or print format.
As with the remainder of this site, these theses are for informational purposes only.
This section is our newest section - theses are being added as quickly as possible. If you don't see a particular herb, please check back.
Aloe Vera - by Gertrude Baldwin
Angelica Archangelica - by Maxine Maeder
Apples - by Anna Lovett-Brown
Barberry from the 100-herb syllabus
Birch - by Anna Fernandez
Black Walnut - by Joel Brian Berry
Blessed Thistle - by David Card
Brigham Tea - article by Lindsay Wolsey
Burdock - by Marilyn Light
Burdock - by Michelle D. Loftis
Carrot - by Norma Hook
Cayenne - from the School of Natural Healing's 100-Herb Syllabus
Chanca Piedra - by Melody Elaine Thomas
Chaparral - by Melody Lynne Farwell
Comfrey - Contentions with the Comfrey studies
- This is the documentation The School of Natural Healing sent to the FDA and the FTC refuting their claims that Comfrey is harmful. Included is a list of problems we saw in the studies that the FDA and FTC used to make their decision.
Comfrey - by Daniel Hoover
Comfrey - by Janet Ollman
Comfrey - by Sabrina Seitz, RN
Cranberry
Dandelion - by Yashpal (Paul) Chhabra
Desert Sage - by Laura Bergeson
Elder - by Carol Bond
Eyebright - by Sherilee Hartzog
Garlic - Man's Best Friend in a Toxic World - Dr. John R. Christopher
Garlic - by Gwen M. Porritt
Garlic - by Tammy D. Motteshard
Ginger - by Martha Whitney
Ginger - by Cathy Jo Young
Ginkgo Biloba - by Brittini Nelson
Ginseng - by Dianasue Holland
Horseradish
Kava Kava
Kava Kava - by Jared Tropple
Kava Kava - by Lindsay Wolsey
Lemon Balm - by Melissa Morrison
Lemon Balm - article by Lindsay Wolsey
Licorice - by Mishelle Knuteson
Lobelia - article by Lindsay Wolsey
Lobelia - by Rosanna King
Marshmallow - article by Lindsay Wolsey
Milk Thistle - by John T McCorrie
Myrrh - by Rebecca Joy Knottnerus
Onion - by Eva Wilson
Onion - by Leigh Anne Peret
Oregano - by Charlotte Branca
Pau d'arco - by Herman Maiden
Peppermint - by Susie Ransom
Plantain - by Margaret L. Ahlborn
Purslane - by Kathy Griffiths
Red Raspberry - by Marisa Corless
Shepherd's Purse - by Deborah Ray
St. John's Wort - by Ronda Nelson
Stinging Nettle - by Kassie Vance
Turmeric - by Dean Alter
Valerian - by Melanie Purcell