---
"Natural Healing with Herbs for a Healthier You"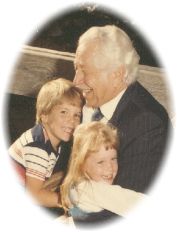 ARTICLES/RECIPES BY KAL:


October 17, 2007
- Protein in My Lettuce?
October 17, 2007
- Zesty Citrus Vinaigrette
Kal Sellers
is first and foremost, a natural healer at large. He brings to natural healing a smooth blend of herbology, natural nutrition, reflexology, iridology, mental and emotional reprogramming, massage and the Rolf Method of Structural Integration.
Kal and his wife, Traci, have five daughters and live in Powder Springs, GA. Kal and Traci are co-authors of
Traci's Transformational Health Principles
and
Traci's Transformational Kitchen Cookbook
. Kal maintains a private natural healing practice and maintains two websites to support his students and clients.
www.KalsSchool.com
and
www.BestFoodist.com
"
…Kal began telling me about all the different herbs around us on our walk, how to heal real-life problems with them and how to gather and prepare them. Wow! All the weeds around me he knew and knew just what to use them for."

"Kal is so great at lecturing! He is really in his element and using his voice to make positive changes in the world."

--LK, St George, UT
Kal and his wife,
Traci Sellers
, will be regular contributors to The Herbal Legacy Newsletter.