---
"Natural Healing with Herbs for a Healthier You"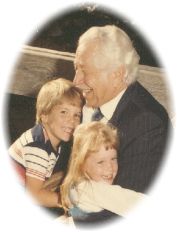 THE BENEFITS OF THE USE OF STINGING NETTLE
IN HERBAL PREPARATIONS

CONTRA-INDICATIONS OF STINGING NETTLE

The fresh leaves of the stinging nettle have stinging hairs, causing irritation to the skin which results in a painful rash. This stinging action in the hairs is neutralized by heat or thorough drying, so the cooked leaves are safe and nutritious. However, only young leaves should be used because older leaves develop gritty particles called cystoliths which act as an irritant to the kidneys.

Avoid the fresh plant preparation in unreasonably large doses, except the cooked or steamed greens in pregnancy, as some of the stinging hair constituents can induce uterine excitation and, in rare cases, contractions.

Other side effects of nettle are rare but include allergic effects such as edema, oliguria (an abnormally small production of urine), and mild gastric irritation. The seeds, when taken in unusually large portions, can induce a lethargic sleep.
STINGING NETTLE
by Kassie Vance